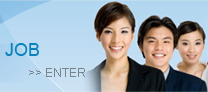 PCB industry unlikely to see upturn until 2Q12
PCB and flexible PCB (FPCB) manufacturers including Career Technology, Tripod Technology and Unitech Printed Circuit Board, and upstream material providers such as CCL maker Iteq have all expressed caution about their business performance during the fourth quarter of 2011 and first-quarter 2012, seeing that an industry upturn is unlikely to appear until the second quarter of next year.

Earlier this month, Career Tech and Unitech already warned of a particularly weak fourth quarter of 2011 for their companies, and were also cautious about their operations in the first quarter of 2012 considering seasonal factors as well as fewer working days due to Lunar New Year. Both firms still maintain the same view.

Specializing in the manufacture of FPCBs for portable touch-screen devices such as smartphones and tablets, Career Tech is optimistic about the mid- and long-term outlook for the FPCB industry thanks to new applications, according to company president Wu Yung-hui. But from a short-term prospective, the industry outlook is less optimistic due to a number of negative macroeconomic factors, said Wu.

Unitech chairman Zhang Yuan-ming said that the PCB business should approach the bottom in the first quarter of 2012, and is expected to start recovering in the second quarter. Zhang added the company is carefully monitoring component and material inventory.

Unitech mainly supplies PCBs and HDI boards for phones. The company has revised downward its revenue growth forecast for the current fourth quarter to zero from the previous estimate of 5%.

Tripod, mainly producing PCBs for optoelectronics products, also holds a similar view expecting the industry recovery to begin in the second quarter of 2012. But disruptions to the PC supply chain caused by Thailand's floods might cause shipment delays, the company said.

Iteq general manager Feng Huang-chang indicated demand has turned weaker than expected in the fourth quarter. Orders are expected to resume their growth momentum in the second half of 2012 as CCLs penetrate into more applications, Feng said.
¡¾Back¡¿ ¡¾Print¡¿