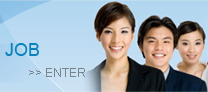 EIPC's John Ling Breaks Down productronica 2011
In 2009 it seemed that our old friend productronica was in a bad way. In 2011, it seems that the patient has recovered somewhat, but major surgery has changed him. His sense of direction is not the same and his personality is less cheerful; he has become quite thrifty and is worried about his future. Much of this may be due to the economic situation, but he has not been able to keep up with a changing world as well as he might have done had he been feeling more his usual self. He is still in Ward B1: The visiting hours are the same, but the number of visitors, other than devoted family members, remains small.

Susan Reavey-Sutter of Lippert-Unipol waxed enthusiastic about the company's new LIPPRITE® planetarising brush, which had nothing to do with space exploration, but everything to do with hole plugging removal. Benefitting from a union with the Osborn Group, the company has developed a new cup brush which combines diamond-tipped pads along with water retention pads, and which removes hole plugging media without damaging the hole or the edges--leaving a perfectly planar surface. Another aid to yield improvement, in a small but significant way, in an industry which forms a valued part of their business.

André Bodegom of Adeon Technologies symbolises much of the change within the European PCB market supply side. The downturn in the number of OEMs able to support their sales and service activities in Europe has given rise to specialist engineering companies who are prepared to take up that mantle--Adeon is one of them. Bodegom has recruited new engineers and now carries the flag for companies such as KLG, Semblant and Camtek, amongst others, and, imminently, MuTracX. Adeon has sustained a reputation for great reliability and now carries responsibility for some major names within much of Europe. A complete Anglophile, the ever-reliable and inevitably-energetic Bodegom retains the UK as his own "patch" so that in itself is welcome news for many.

Martyn Gaudion of Polar Instruments mentioned that his company's market in the U.S. continues to be strong, with the UK and Asia both slowing a bit. Sixty percent of their business is in design, 40% in the PCB sector, but they have had a good year and seem likely to continue to do well as they respond to input from their large customer base. No slackening of pace on their stand, nor in product development.

The Viking Test stand was also a busy one, in both equipment and visitors alike. Jake Kelly reckons that he now has approximately 80% of the UK market for wet processing equipment, based upon having highly-functional and affordable equipment with service and support. Much of this comes from UCE, whose equipment is operationally friendly and requires very little maintenance. On the stand was a new brushing line, incorporating much of the traditional IS excellence, for 50µm inner layer brushing, as well as for flex circuitry, complete with conveyor system and with high-accessible components. Also shown was his own make of legend ink-jet printer, complete with laser warpage sensor, vacuum bed, camera alignment and running with two heads which can allow for two colours to be printed at the same time. Completing the picture was a Kejie automated drilling machine and a roller cleaning system.
¡¾Back¡¿ ¡¾Print¡¿