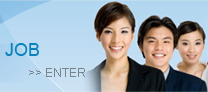 LED lighting shipments to increase in 2012
The LED lighting market is expected to shine in 2012. South Korea-based Samsung LED has recently been merged into Samsung Group to fully utilize the strong distribution channel of the group. This move is likely to push commercialization of LED lighting applications in 2012. Taiwan-based LED firms expect to increase percentage of revenues from LED lighting products in total revenues as shipments are likely to increase starting in second-quarter 2012.

According to Digitimes Research, Samsung LED's total revenues in the first three quarters of 2011 showed slight on-year decrease. In addition, the capacity utilization rate in fourth-quarter 2011 has been around 50-60%, hence Samsung LED's 2011 revenues should be less than 2010. Industry sources believe Samsung LED will likely face losses in 2011. By incorporating into Samsung Group, Samsung LED will have strong support from the corporation through stable distribution channels. This also shows Samsung's determination to expand the LED lighting business.

Industry sources added that the price of LED light bulbs to replace the traditional 40W incandescent light has been around US$20/unit. In South Korea market, the price has reached US$11-12/unit. The market expects the price of the aforementioned product to fall to US$10/unit in 2012.

As the penetration rate of LED lighting continues to be low, meaning the market still has room to grow, Taiwan-based LED firms expect shipments to show growth in second-quarter 2012.
¡¾Back¡¿ ¡¾Print¡¿