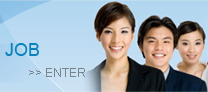 Foxconn-affiliated PCB maker Zhen Ding to list on TSE
Zhen Ding Technology Holding, a PCB maker registered in the Cayman Islands and based in Taiwan and belonging to the Foxconn Group, will begin listing on the Taiwan Stock Exchange (TSE) at a tentative price of NT$60 (US$2) per share on December 26, according to industry sources.

Zhen Ding has 19 subsidiaries of which one in Taiwan is mainly responsible for R&D and five in China are responsible for production of rigid PCB, flexible PCB, HDI and IC substrates, the sources indicated. Zhen Ding has been among the top-five PCB makers in China, the sources said.

Zhen Ding has paid-in capital of NT$6.464 billion, next only to Taiwan-based fellow makers Unimicron Technology and Compeq Manufacturing, the sources noted.

Zhen Ding posted consolidated revenues of NT$31.153 billion, net profit of NT$1.528 billion and net EPS of NT$2.36 for January-September 2011.
¡¾Back¡¿ ¡¾Print¡¿