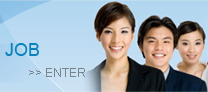 Endicott Interconnect Supports BCET
To build upon Greater Binghamton's reputation as the premier hub of microelectronic technologies in New York State and utilize the vast existing local and state-wide knowledge base, the Research Foundation of State University of New York, with support from Binghamton University and Endicott Interconnect Technologies. Inc., has launched a new collaboration that is expected to greatly accelerate the commercialization of new and improved electronics systems.

The corporation, known as the Binghamton Center for Emerging Technologies (BCET), will work in partnership with commercial, academic, and government agency members, through its New York Systems Integration and Packaging Consortium (NYSIP) to focus on small scale systems integration and packaging projects that could result in a broad range of new commercial and military products.

"Greater Binghamton has a long tradition of expertise in the electronics packaging field," said Jay McNamara, President and CEO of Endicott Interconnect Technologies. "BCET not only adds to the region's strengths in the industry but with our one-of-a-kind focus on small systems packaging, it will really put us on the map. Nothing like this exists anywhere else in the United States."

Tapping into faculty expertise associated with Binghamton University's Small Scale Systems Integration and Packaging Center (S3IP), the center is expected to serve as a core research facility for advanced technology.

"This initiative underscores the vital role that university-based research plays in driving our economy and will provide additional avenues to build meaningful collaborations with our researchers, "said Bahgat Sammakia, interim vice president of research at Binghamton University.

Launched as a way to meet the Department of Defense's increasing need for fast turnaround in technology development, BCET will act as a conduit for high-tech federal contracts.

"Public and private partnerships like BCET are essential to translating university research into jobs," said Congressman Maurice Hinchey (D-NY). "I am pleased that Binghamton University will be strengthening its partnerships with regional businesses like Endicott Interconnect to create and retain jobs related to the development of new commercial and military products. As a member of the House Defense Appropriations Committee, I am happy to have helped put these BCET partners in a position to fulfill technical needs of the Department of Defense and other federal agencies at an accelerated pace."

Through the collaboration and joint expertise of its members, BCET will be able to develop innovative ideas and solutions much faster and more effectively. In addition, BCET will make it much easier to leverage local resources when it comes to attracting funding and contracts to the region.
¡¾Back¡¿ ¡¾Print¡¿